Propane Tank Monitors in Greater Dallas, Texas
There's no need to go outside to your propane tank to check your fuel level—that's right, we've found an easier way! We've begun offering propane tank monitors, which are small devices that sit on your tank and transmit your remaining fuel level to your smartphone or computer.
You can even set customized tank level alerts and order propane through the app when you start to get low. Click here to get yours, and skip the trek out to your propane tank from now on!
REQUEST TANK MONITOR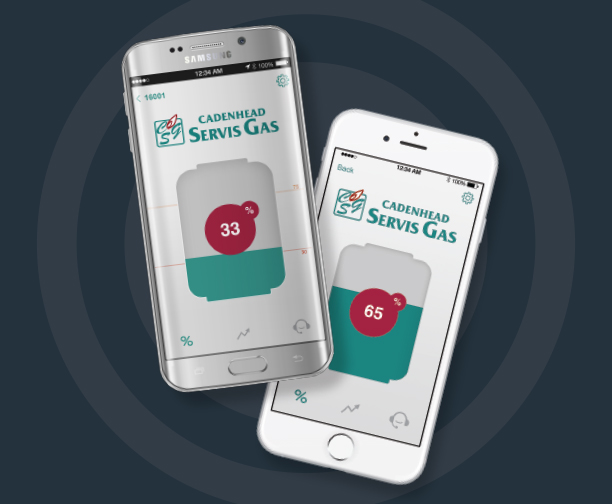 What Are the Benefits of Propane Tank Monitoring?
You can check your propane fuel levels right from your smartphone
No need to go outside and visit your propane tank to check the gauge
Monitor your fuel usage and place propane orders from your phone
How Does Propane Tank Monitoring Work?
You request a monitor that attaches to your propane storage container
It connects to your smartphone and our database, helping us and you keep track of your propane
What Does the Nee-Vo App Do, and How Can I Get It?
Download this propane-tracking app on your phone after you get your propane tank monitor
It will show you your propane tank's fuel levels whenever you want
Simply download the app and check it periodically to determine your fuel levels
Check from the comfort of your couch, while running errands, or anywhere you bring your smartphone
Download Nee-Vo in the App Store or Google Play Store
Other Benefits of Nee-Vo Propane Tank Monitoring
Total convenience isn't all Nee-Vo provides. It can also perform all of the following benefits for you at the touch of a button:
Track the level of your tank from anywhere
Determine your fuel usage for the past three months
Get customizable alerts when your tank levels reach certain points
Contact Cadenhead Servis Gas to request a propane refill
Monitor and manage multiple tanks from one account
Share data access with up to two additional family members
What are you waiting for? Contact us to learn more about propane fuel level tracking, or request your tank monitor today!
More Options for Propane Monitoring
Want an easier way to get more efficient fill-ups for your propane tank? We can take monitoring your propane tank gauge off your hands when you enroll in automatic delivery. When you enroll in our automatic delivery program for propane, we'll track your usage for you and deliver propane only when you need it.
LEARN MORE