Commercial Texas Propane Tank Installation
When it comes to heating your Texas business with propane, you need a reliable, durable propane storage solution. At Cadenhead Servis Gas, you can lease or purchase a storage tank in a variety of sizes customized to suit your commercial propane needs. All our tanks are built to the strictest ASME standards, and are guaranteed to last for years with proper care and maintenance.
REQUEST A QUOTE
Aboveground and Underground Tanks
At Cadenhead Servis Gas, you can personalize your commercial propane deliveries and storage solutions. We offer both aboveground and underground tanks, both of which always include exterior plumbing. Every propane system installation is compliant to all local codes and regulations here in the Greater Dallas area.
Free Propane Tank Safety Checks
Throughout our 75+ years of business, keeping you and your employees safe has always been our top priority. In addition to aboveground visual tank inspections, with all installations you'll receive a complete safety inspection of your system from one of our certified, highly trained technicians.
Our propane professionals provide instruction on how to:
Propane safety procedures
How to detect the odor of propane
How to properly shut off your propane tank
You will also receive written documentation of the service, a safety information booklet, and a detailed Safety Check Report for your system. This complete safety service is provided free of charge to all Servis Gas customers.
REQUEST SERVICE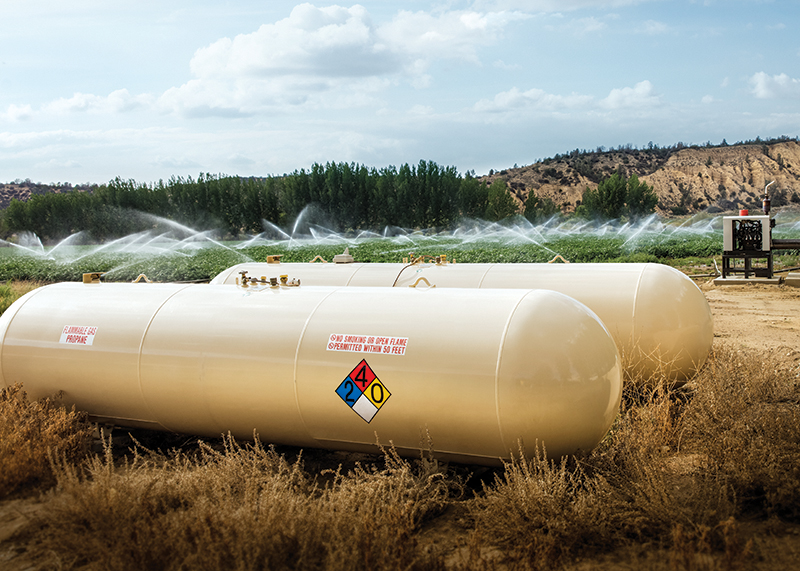 Commercial LPG storage tank sizes for lease or purchase:
250-gallon storage tanks
500-gallon storage tanks
1,000-gallon storage tanks